Solving the #1 security risk in financial services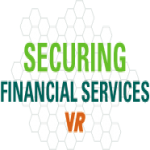 Egress sponsored Securing the Financial Services Event which included 150+ senior IT professionals in the sector. Fahim Afghan delivered an insightful webinar discussing how misdirected emails has become the #1 security threat for financial organisations.

Watch the session on-demand to hear more.
Session overview
Employees sending emails in error is the top cause of security incidents reported to Information Commissioner's Office. And large-scale remote working isn't helping: the COVID-19 pandemic has resulted in more information being shared by email than ever before – significantly increasing the risk of a security incident.

For financial services firms, this risk is aggravated by high-pressure and fast-paced environments.
So, how can CISOs and their security teams ensure employees send the right email to the right recipients, with the right level of security, while maintaining efficiency during remote working?

Join Egress Senior Product Marketing Manager, Fahim Afghan as he explains why human-activated email data breaches are your most significant security risk, examines the most common causes of these incidents, and looks at how contextual machine learning can eliminate this threat. See a few key learning points below:

Understand the changing risk from human-activated email data breaches and identify the common causes of these incidents in your firm
See how contextual machine learning can understand individual employee's email usage to prevent these incidents and protect data
Learn how intelligent email security can increase effective TLS usage for enhanced data protection and usability

Identify the areas where human layer security and contextual machine learning can improve data security in your firm
Register to watch on-demand: